As from today, we will be translating our most relevant content into English. We intend to make this website and the contents we produce more accessible to professionals and citizens from other parts of the planet since the answers to many environmental challenges lie within the scope of the population as a whole.
Increasing the number of people that access this site will result in higher visibility and awareness of health and environmental issues, which are global public health priorities.
We also hope that the implementation of the translation of our website will create more opportunities for engagement and interaction with the content and new users. While we do realize that issues in this area go hand-in-hand with context-specific dimensions, we all face many shared challenges we can deal with together, learn from each other and achieve progress.
In addition to the basic content of our web, we will translate:
Headlines. This section aims to communicate latest scientific or of general interest news, reports or articles related to OSMAN's main areas of action:
Climate change
Physical pollution
Chemical pollution
Vector surveillance and control
Habitat and Health
Ambient air pollution, monitoring, and control
Social determinants of environmental health
The brief includes a summary highlighting aspects such as implications, why it represents a novelty for Andalusia, and a link to the main source. It may also include other links supporting or illustrating the rationale.
Featured articles. Reviews of the latest scientific articles written by the original authors or members of OSMAN. Each review includes:
What is known about the subject? It describes the state-of-the-art scientific knowledge on the issue addressed in the study.
What does the study add to the literature available? It describes the study's contribution to the scientific evidence available.
Guidelines for professionals and citizens. A collection of thematic guides edited and issued by OSMAN, developed by leading national and international experts, and aimed at improving the understanding of the impacts of environmental risks on the health of people, animals and ecosystems.
These thematic guides provide theoretical and practical guidance to improve scientific knowledge in priority areas of environmental health. They also underscore the need to increase public awareness and offer recommendations providing specific tips for citizens and professionals to move from knowledge to action.
In this section, we will translate into English the abstracts and some selected guides.
eNewsletters. A digest of the latest news, outstanding articles and/or activities of interest to the scientific community, professionals and the general public. It is published and disseminated every three months.
Keep up-to-date. Click now and get your free OSMAN eNewsletter. Because contributing to the sustainability of our planet and of our health is everyone's business!
We trust this effort made by the OSMAN will allow us to reach out and establish new contacts with interested and potentially interested people. The ONE HEALTH approach has taught us that what affects one affects all, and no single government or institution can on its own tackle today's biggest environmental threats. We must all work together following a multisectoral and transdisciplinary approach, and in collaboration with citizens, towards the prevention, preparedness and response to these global threats, under the One World, One Health concept.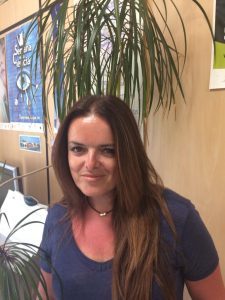 Begoña Martínez Vázquez                                                                                   
Translation and Scientific Communication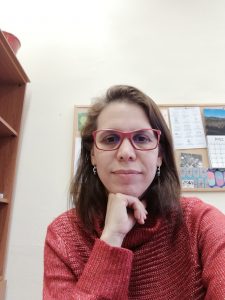 Clara Bermúdez Tamayo
OSMAN Technical Director