Mineral oil hydrocarbons (MOH) are a diverse group of chemical compounds mainly derived from the distillation and refining of petroleum, coal, natural gas and biomass (energy). They are divided into two main categories according to their chemical structure (1):
Mineral oil saturated hydrocarbons (MOSH).
Mineral oil aromatic hydrocarbons (MOAH) .
MOH can enter food in many ways; for example, through environmental pollution (diesel, unburned fuel oil, debris from tyres and road asphalt), the use of lubricants for machinery (manufacture of cans), in technological co-adjuvants (substances), through food and feed additives (bakery, sugar, confectionery products) and lastly from the migration of materials in contact with food (recycled paper and cardboard, offset printing inks applied to paper and cardboard) (1) (2).
MOH are found in vegetable oils, dairy products, crisps, ready-to-eat meals/salads, cereals and cereal-based products, baby food, legumes, nuts, oil seeds and spices, canned fish, chocolate and chocolate-derived products. The highest concentrations of MOH are found in vegetable oils (3).
Overall, the impact of MOH on human health varies widely, since MOSH and MOAH affect people in different ways.
MOSHare known to accumulate in the liver and the lymphoid system, and do not present a public health risk at current levels of dietary exposure (1). The highest exposure to MOSH was estimated for infants with 95%, and 66% for the young population (4).
MOAH tend to have genotoxic substances that may damage DNA cells and may cause cancer (1). Dietary exposure to MOAH is very likely (99%-100%) for toddlers and likely (66%) for other age groups (4).
The European Commission (EC) is considering whether to establish maximum levels for MOH in specific food items. To this end, the EC mandated the European Food Safety Authority (EFSA) in 2020 to update the Contaminants in the Food Chain Panel Scientific Opinion on the risks for public health of the negative effects from MOH in food (4). Nonetheless, EFSA since 2019 have evaluated products ingested by infants and toddlers that contained MOAH and concluded that exposure to the latter may pose a potential concern for their health. EFSA also included the guidance document on sampling, analysis and data reporting for the monitoring of MOH in food and food contact materials (5).
Referencias
Mineral oil hydrocarbons in food | EFSA [Internet]. 2023 [citado 14 de septiembre de 2023]. Disponible en: https://www.efsa.europa.eu/en/infographics/mineral-oil-hydrocarbons-food
Agencia Catalana de Seguridad Alimentaria [Internet]. [citado 15 de septiembre de 2023]. Los hidrocarburos de aceites minerales. Marzo-Abril 2017. Disponible en: http://acsa.gencat.cat/es/actualitat/butlletins/acsa-brief/els-hidrocarburs-dolis-minerals.-marc-abril-2017/index.html
Chain (CONTAM) EP on C in the F, Schrenk D, Bignami M, Bodin L, del Mazo J, Grasl-Kraupp B, et al. Update of the risk assessment of mineral oil hydrocarbons in food. EFSA J. 2023;21(9):e08215.
Plain Language Summary. EFSA J. 2023;21(9):p210901.
Hidrocarburos de aceites minerales | EFSA [Internet]. 2023 [citado 18 de septiembre de 2023]. Disponible en: https://www.efsa.europa.eu/es/topics/topic/mineral-oil-hydrocarbons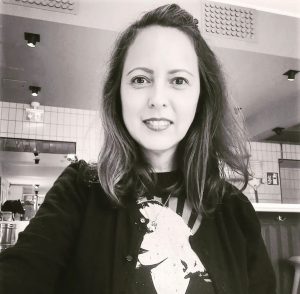 Mónica Miriam García Cuéllar
Master in Public Health and Health Promotion
OSMAN Scientific Editor