Active mobility refers to mobility that includes physical activity, for example cycling and walking. Cycling is a highly effective means of (re)introducing o maintaining physical activity in daily life. It has been shown to bring positive changes such as reducing employee absenteeism and improving health outcomes (1) (2). On the other hand, benefits to the environment include reducing greenhouse gas emissions and air pollutants, and improving quality of life, particularly in urban areas where cycling can mitigate traffic jams and noise, as well as reduce the need for parking spaces and intrusive road infrastructures (1).
Active mobility delivers numerous benefits, for example economic, community, public expenditure, tourism, transport and cycle industry benefits. For individuals, benefits can be clustered into two main groups:
Personal benefits. Health benefits include the protection against obesity, increased quality of life and improvements in mental health. Walkable streets and cycle paths are more desirable or have higher property values; residential property values rise 1% if motor vehicle traffic is reduced by 50%. Children that walk or cycle to school tend to be more attentive and achieve better outcomes. Cycle-friendly environments promote more physical activity (3).
Employment benefits. Facilitation of cycling to work leads to lower staff turnover. Cycling facilities (cycle paths) can overcome difficulties (vehicle traffic) in accessing employment opportunities. Cycling reduces absenteeism and increases productivity since regular cyclists take one day off less per year for sickness (3).
The World Health Organization 2014 report "Unlocking new opportunities: Jobs in green and healthy transport" reviewing the evidence available on the job creation potential of green and healthy transport, concluded that the number of jobs associated with cycling was higher than that with other modes of transport (4). In addition, the 2014 report analysed national-based studies from across different countries, including Austria, Canada, Spain, France, the United Kingdom and the United States of America, on full-time jobs in public transport, cycling and walking, and it showed that green and healthy transport is a significant employer (4).
Country outcomes show that 10,865 out of the 18,328 jobs associated with cycling in Austria are direct jobs; cycling-related activities are manufacture, trade (wholesale and retail), services (repair/rental), electric bicycles, cycle tourism, cycling sporting events and infrastructure. Data for Canada report 71 jobs per 100,000 households; it does not mention activities. France reports 35,000 cycling-related jobs per 1,000 inhabitants; job activities include the cycle industry (producers, importers, distributors, etc.), provision of cycling services, public bike renting system, rental for leisure, cycling clubs, federations and events, and tourism-related employment. Finally, Spain reports 11,500 jobs per 1,000 inhabitants; cycling-related activities are renting, manufacturing, distribution, retailing and repairing bicycles, and public bike renting system (4).
References
Scotini R, Skinner I, Racioppi F, Fusé V, Bertucci JDO, Tsutsumi R. Supporting Active Mobility and Green Jobs through the Promotion of Cycling. Int J Environ Res Public Health. December 2017;14(12):1603.
Active mobility: walking and cycling [Internet]. [Cited 17 October 2023]. Available at: https://transport.ec.europa.eu/transport-themes/urban-transport/active-mobility-walking-and-cycling_en
High Streets Task Force [Internet]. [Cited 17 October 2023]. The value of cycling. Available at: https://www.highstreetstaskforce.org.uk/resources/details/?id=4714002f-60d2-440d-8fbb-579a375820e3
Cycling and green jobs: key findings of the forthcoming joint report by UNEP, WHO and UNECE [Internet]. [Cited 18 October 2023]. Available at: https://www.who.int/europe/publications/i/item/WHO-EURO-2016-4442-44205-62423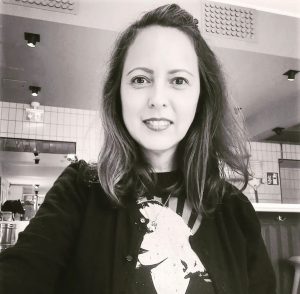 Mónica Miriam García Cuéllar
Master's Degree in Public Health and Health Promotion
OSMAN Scientific Editor